Business Mapper SCADA at PLDT Digicon 2017
Business Mapper at PLDT Digicon June 2017
The event was held at the Marriot Grand Ballroom on June 14, 2017. The showcase illustrates the use of Business Mapper SCADA for city services management and service incident reporting.
The showcase featured:
Full Command Center Setup for city services
Integrated CCTVs with pan, tilt and zoom capabilities.
Incident reporting and address search.
Plotting of service requests and incidents on the map
Multiscreen displays from Samsung.
Vector GIS / Map-Based Dashboards that can run off-line.
Applications:
Command Center for City Services monitoring (Manage garbage removal requests, damaged streets, hazards and other local government unit issues)
Command Center for service-oriented business such as utility companies, bus and logistics companies. (Report and Log damaged infrastructure, service outages and eventually resolution)
Video:
Here is the video of the Business Mapper SCADA Command Center Showcase.
Photos:
Here are some photos of the Business Mapper SCADA Command Center Showcase.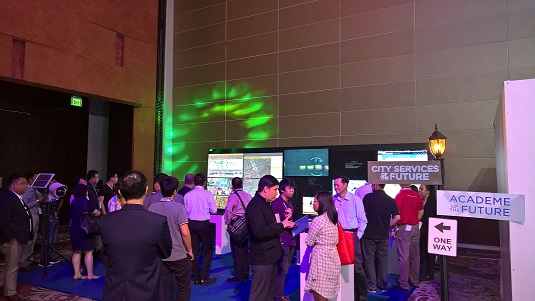 City Services Booth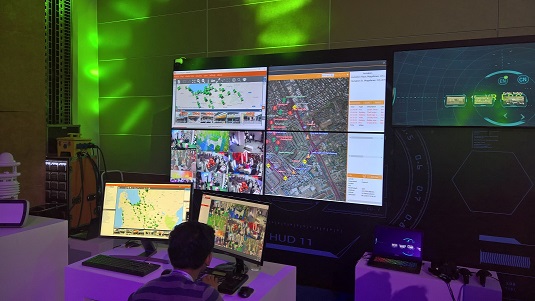 Command Center Screens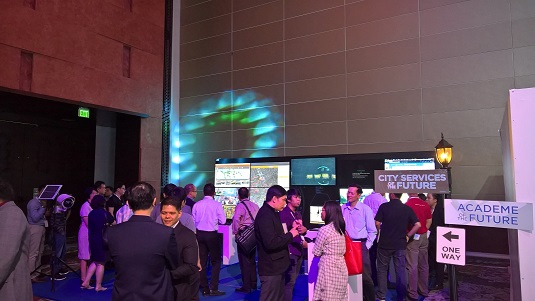 Guests